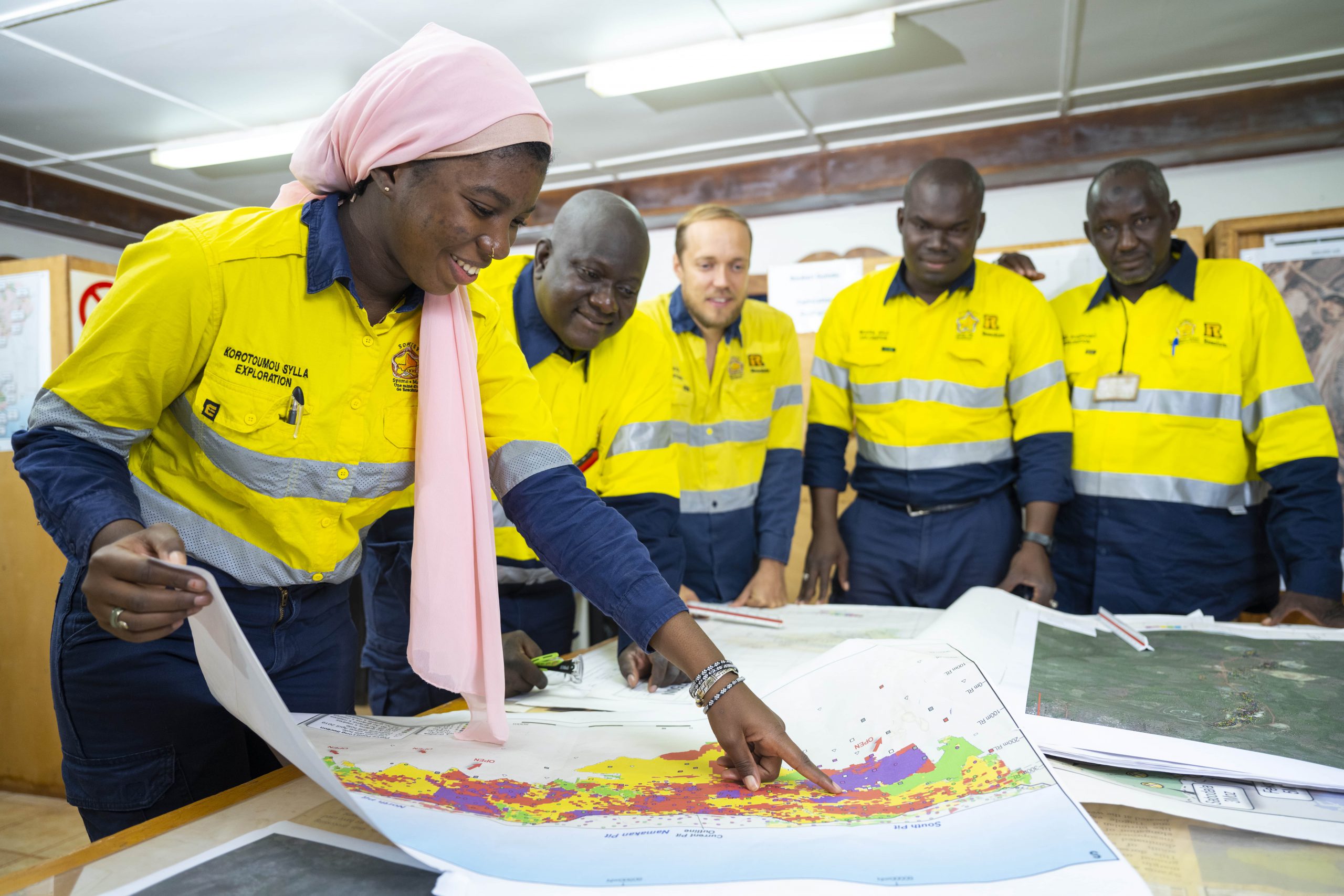 People
Resolute is committed to supporting a diverse and inclusive workplace founded on the principles of equal opportunity for people of all backgrounds without discrimination, where all employees can develop their careers and make meaningful contributions to the success of Resolute.
We recognise our success is fundamentally linked to the talent and efforts of our people. We promote flexibility in the way we organise work to enable business resilience and ensure that employees can balance work, family and personal commitments. We regularly review our remuneration practices and employee benefits to ensure we are remaining competitive and attracting and retaining talented individuals.
We are innovative with our approach and conduct annual engagement surveys that hold leaders accountable to address issues that employees put forward. We continually invest in our people by providing professional development opportunities, competitive salaries, flexible work options, and a range of great employee benefits.
Diversity, Equity, and Inclusion
We are committed to an inclusive workplace where employees are comfortable being themselves. We treat each other fairly and with respect and have zero tolerance for any form of harassment, bullying, and discrimination.
We recognize that mining is a male-dominated industry and are committed to attracting, retaining, and developing female talents. We continue to implement and improve a range of initiatives to achieve this. We have diversity commitments to improve female representation and conduct bi-annual pay equity analysis to ensure fairness and consistency in remuneration practices.
Employee Wellbeing
Employee wellbeing is a core focus at Resolute and we support our employees to become their best and most productive selves.
Our Paid Parental Leave provisions across the Group provide generous entitlements that go beyond the minimum legislative requirements in the jurisdictions in which we operate. We have flexible return-to-work arrangements to ensure new parents can effectively balance family responsibilities with work commitments.
We offer a range of health and wellbeing initiatives to support our employees, depending on where they are located and where applicable:
Private Health Insurance support
Flexible working arrangements
Supportive work environment
Employee Assistance Program (EAP) offers 24/7 support from professionally training consultants for employees and their families
On-site sports facilities or subsidised gym memberships
Language classes
Learning and Development
We have targeted training and development programmes that recognise that investing in our people is critical to our success. Our annual tailor-made individual Performance and Development Plans assist employees in reaching their goals and progressing their careers. Our innovative global Learning Management System delivers training that enables employees to succeed and propels the business forward. Our Leadership Development Programme develops our leaders and focuses on building high-performing teams.
We are continually enhancing our communication at all levels of the organisation and across all locations, improving the rigour and scope of learning and development opportunities and strengthening the Company's inclusion strategy.